About Our Independent Pharmacy in Radford, VA
Radford Drug was established more than 89 years ago by Mark Kirby. Known for delivering excellent customer service for the past three generations, our pharmacy business continues to thrive in the community and be patronized by many customers. Our drugstore is now being managed by Scott Armentrout—the grandson of our founder.
Radford Drug was first opened in 1929 by Mark Kirby and his wife. They provided the basic supplies and quality prescription drugs needed by families in our community.
Bill Armentrout then took over the business in 1966. Bill managed the pharmacy from 1966 to 2000. He continued providing a wide variety of products that would help keep children and their families healthy. When Bill saw that his son was ready to take over the business, he entrusted the pharmacy to him. Scott then took over the reins of the family business in 2000.
Scott is currently running the pharmacy with his business partner, Jim Perkinson. He took the initiative to remodel the store so that he can provide better service to everyone. His good management skills eventually led him to expand the business in 2013.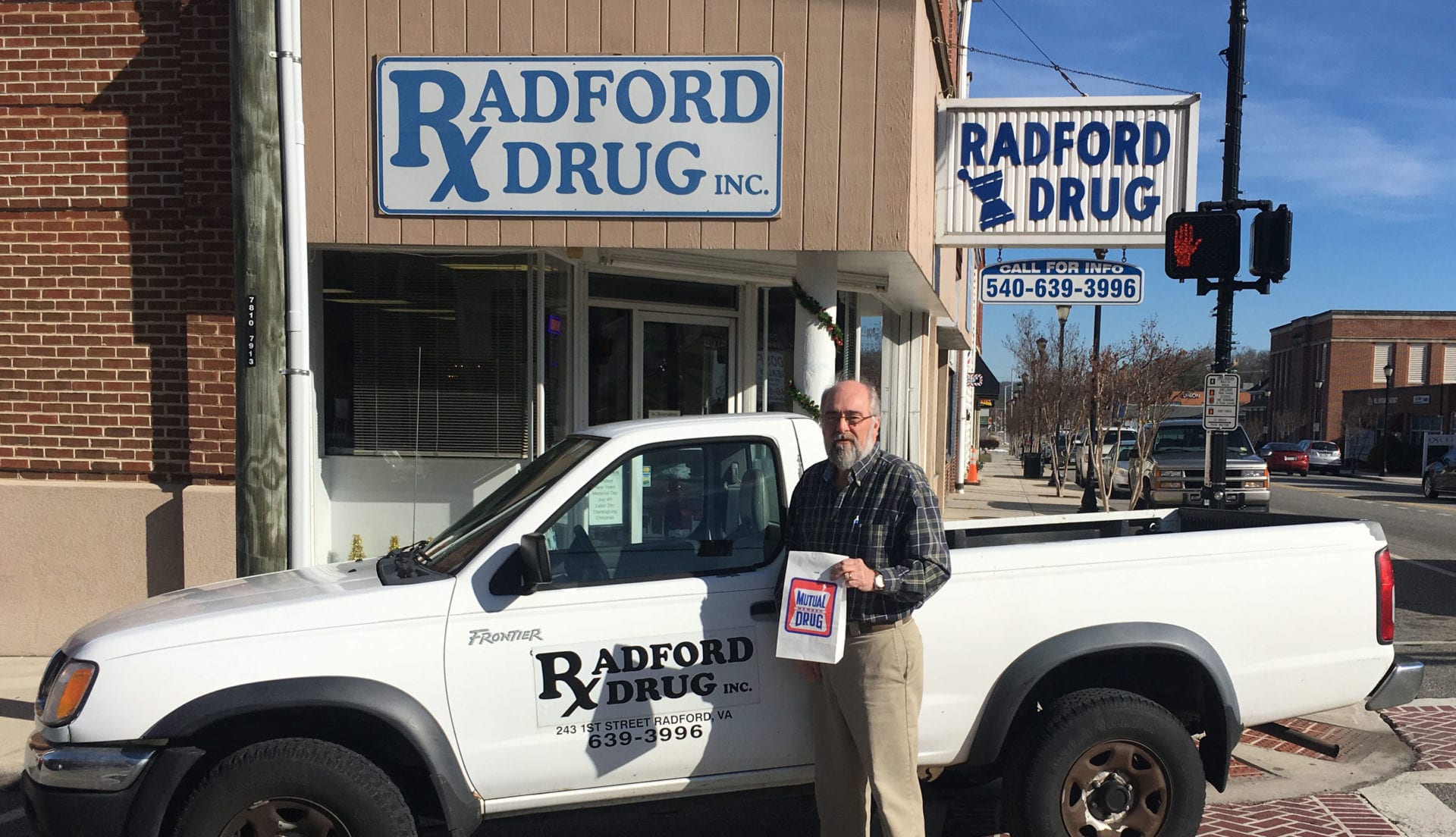 Radford Drug is second to none when it comes to customer service. Our friendly staff knows our customers by name, and we go above and beyond to ensure that each of them will have a positive personal experience at our pharmacy.